Inventory
Please remember that our inventory can change drastically from day to day, depending on the logs and time we have available. This page is meant to be a helpful guide to the kinds of products we sell, but not an up-to-the-minute report. If you see something you like, feel free to call, email, or stop in!
Woodworking
Retail lumber for furniture projects for the hobbyist and professional woodworker. We stock both rough and surfaced lumber (usually with one straight edge).
Common Local Hardwoods
These are woods that we usually have in stock, sell consistently, and are very familiar to most woodworkers.
Native Exotics
Sometimes we'll saw local logs that are a little off the beaten path - what Dave likes to call "Native Exotics"! These are often beautiful, fun to work with, and add a unique look to your projects.
Red Oak (Tip: Rift-sawn Red Oak is exceptionally stable!)
White Oak
Poplar
Ash
Black Walnut
Cherry
Hard or Sugar Maple
Soft Maple - Ambrosia and Regular
Pine
Quartersawn Sycamore
Sassafras
Elm
Black Locust
Pawlonia
Catalpa
Kentucky Coffeetree
Wormy / Ambrosia Maple
Live-Edge "Flitch Sawn" Lumber
Large slabs with rough natural edges for trendy rustic projects. We offer a large selection of sizes and species, all from local sources. We sell both unsurfaced (rough) and planed pieces that are ready to use.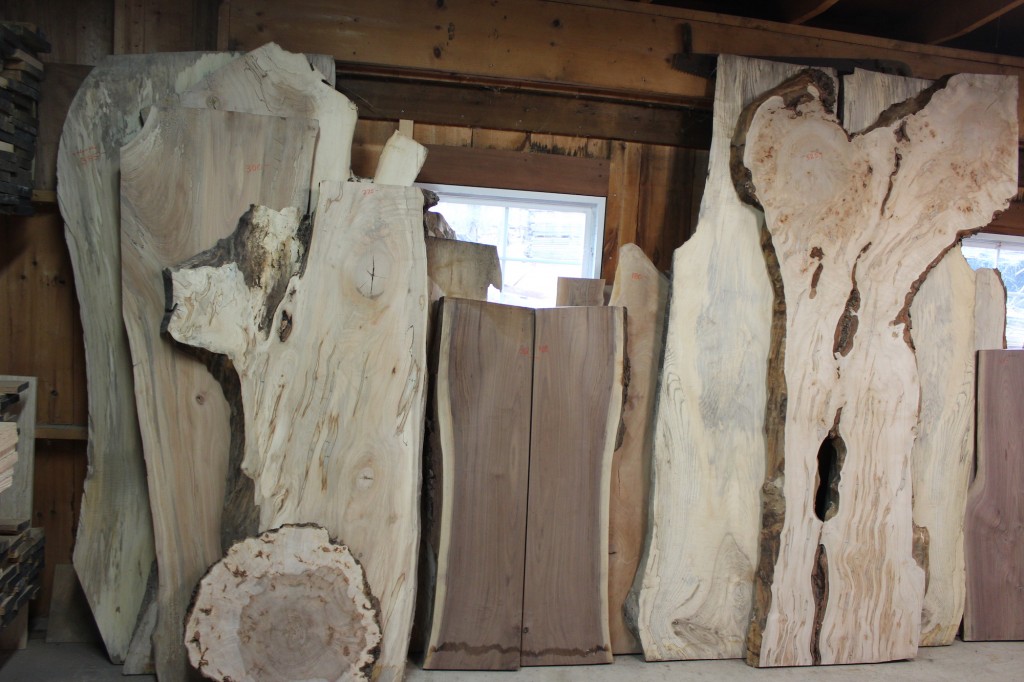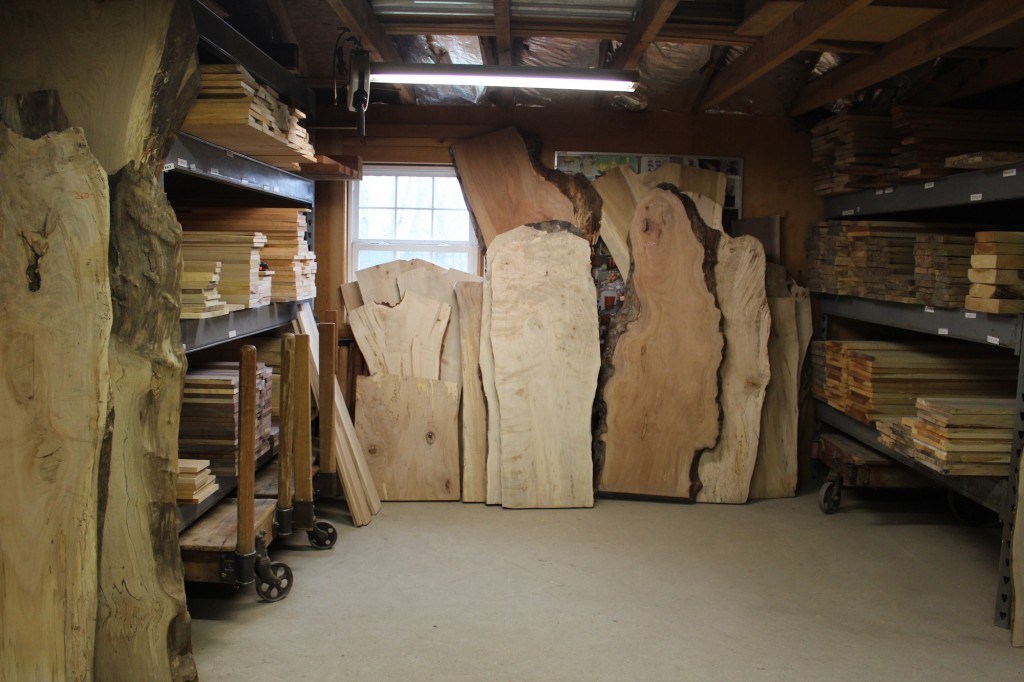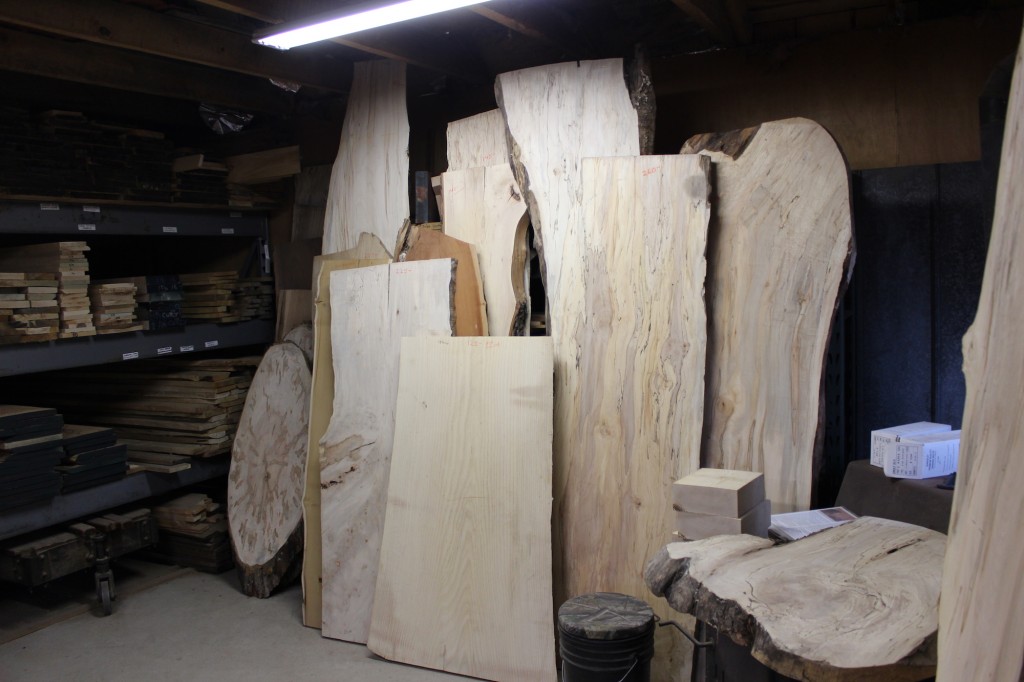 Construction Grade
Please note: Due to our increased concentration on furniture lumber production, we no longer offer utility construction lumber for truck sides and trailer beds.
Concrete Form Boards
Super-thin lumber that is very pliable. Also known as "bender boards."
Stakes
Versatile for landscaping, construction, and gardening (and perhaps vampire hunting, if you're into that sort of thing).
Hearth / Fireplace Mantels
Large slabs with finished edges.
Sawdust - Bulk/Green
Straight off the saw. $22 per pickup load.
Sawdust - Planer Shavings/Dry
Straight off the planer, just $7 / bag.
Slabs
Bark-covered pieces we aren't able to use as lumber, but make excellent firewood. Sold cheap.
Bad Jokes
Free, and always in stock!