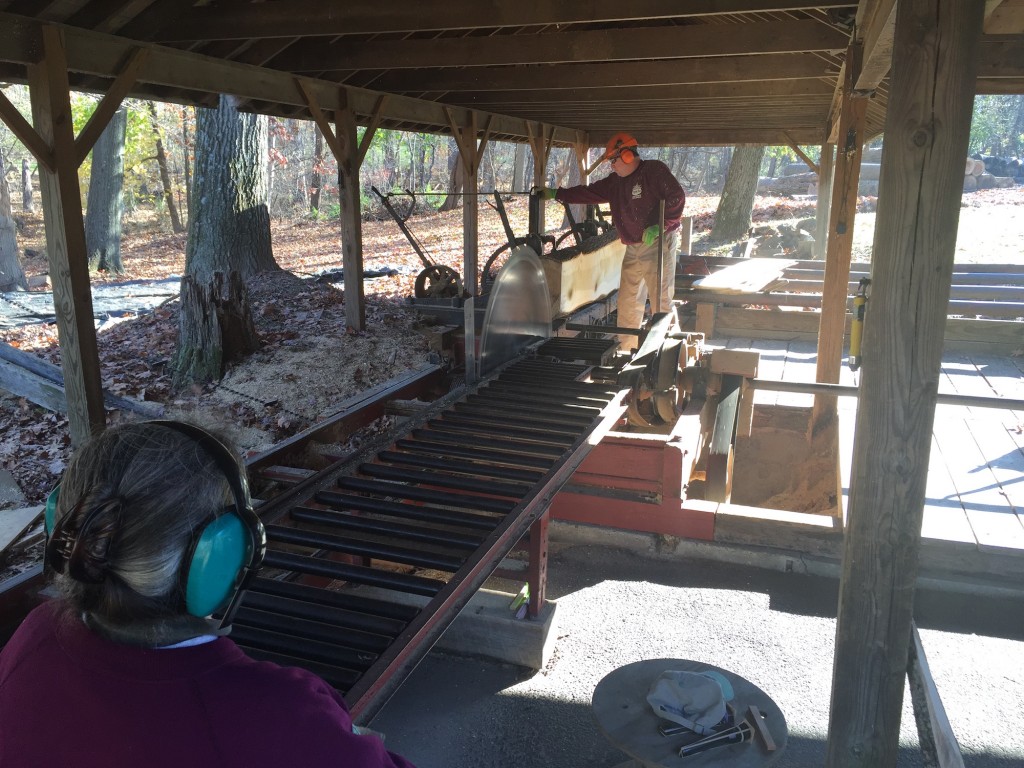 Yes, we will saw your logs (usually, but we reserve the right to reject logs we find unsuitable). The charge is $175 per hour, mill time. We reserve the right to ask for a deposit, and we require that you sign a consent agreement to pay for any damages to the head-saw caused by hardware or objects found in your log.
We do not pick up logs; you must get the logs to the sawmill. We can unload the logs off your truck or trailer at the mill. We do not cut logs shorter than 4' or larger than 28" in diameter (please note: diameter, not circumference). The logs must be flush-trimmed so they easily roll. You are required to take the off-cut slabs from softwood trees; hardwood slabs may either be taken or left at the mill.
Please note - we do not have the capacity to custom kiln-dry your lumber.